"To help clients identify costly issues with homes they are selling or purchasing through informative reporting methods and techniques."
To provide services to our community that informs clients to avoid costly repairs that could have been avoided.  By inspecting over $150,000 million dollars worth of homes year to year we ensure our clients are served beyond their expectations.
Company Values
Do what is right when no one is looking
Embrace and drive change
Pursue growth and learning
Build a positive team and family environment
Do more with what we have
Respect data and make human decisions
We are personally accountable for delivering on our commitments.
Our Company's Culture
We see every day as an opportunity to embrace challenges. We seek education to further our growth and in turn provide better value to our clients.  By embracing a positive attitude towards our work we create opportunities to serve better. We are in the continual process of building a team-oriented environment that respects family obligations. We understand that as a small business we will have to do more with less. We will treat both our employees, clients as people and not numbers.  We persevere, grind, and face our challenges to create a culture that serves our clients and business equally well.
When we conduct your inspection, you'll enjoy complete peace of mind knowing that we GUARANTEE your satisfaction. If, for any reason, you're not 100% satisfied with the quality of our service, just tell the inspector before you receive your report. We'll either make it right or you will not be charged for the inspection.
Veteran Owned
Champion Home Inspection LLC is owned and operated by Inspector Stephen Rager, who is a US Army Iraq War Veteran and has gone from serving our country to serving our community! Stephen will be your home buying or selling advocate! We are committed to providing you with outstanding service as we're highly experienced and extremely thorough. If you're looking to buy or sell in the Indiana area, we can help!.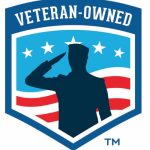 What they've said about us
The button below will link to your Google business listing.
"Champion Home Inspections LLC did a wonderful job. Austin answered all my questions and was incredibly thorough with the inspection. I definitely recommend this team."

Zach Garcia
"I can't say enough good things about Steve at Champion. He's by far the best home inspector in the Evansville area. Just like he says, "All the others are just looking around!""

Jeff Patterson
"Champion did a great job! Very thorough and willing to answer any questions you may have. I used them for 2 home inspections. Highly recommend!"

Erica Hart
"Inspected a home we are buying and they did a great job! We were really impressed with how well they inspected and described the defects."

Hannah Jenkins